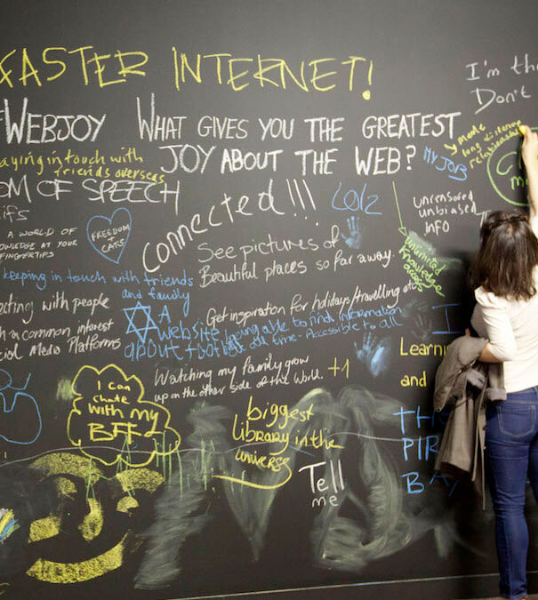 WORLD WIDE WEB FOUNDATION
How would Tim Berners-Lee's World Wide Web Foundation celebrate the 25th anniversary of the Web in 2014? Here's another of our early projects, where we built a global campaign and major festival for free expression.
The challenge
2014 marked 25 years since Tim Berners-Lee wrote his original proposal for a decentralised network of computers that would become the World Wide Web. The World Wide Web Foundation, headed by Tim Berners-Lee, wanted to mark the milestone with a global campaign — but were still very open about what issue they wanted to focus on, and how best to implement the campaign.
The insight
With the Internet established as a global communications platform, issues around freedom of expression had never been more pronounced. From the emergence of WikiLeaks and the publication of classified media, to the debate around the Draft Communications Data Bill in UK, to the wave of revolutionary protests dubbed the Arab Spring, free expression and digital media had become inextricably linked. State interventions in some countries had begun cracking down on Web freedoms, under the guise of national security or child protection.
Clearly there was room for a more nuanced debate around 'free expression' — recognising the importance of reasonable controls, while resisting the suppression of political freedoms. A public debate on where that line should be drawn would become the central idea around which the campaign was built.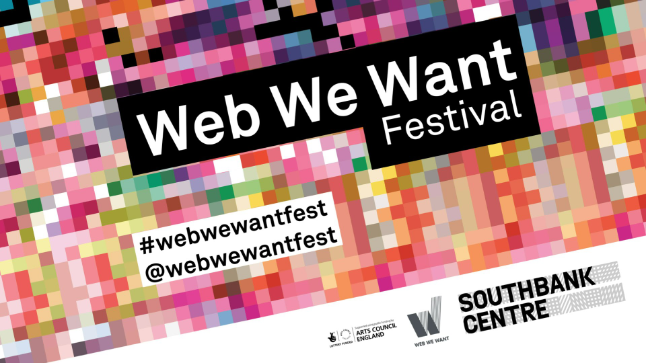 The solution
We spoke to civil society groups around the world, identifying potential areas of campaign focus in the process – before finally zeroing in on free expression. Then, we helped Tim Berners-Lee and the Foundation develop new partnerships to co-create a global strategy to protect and promote freedom of expression. We did this by staging a conference of civil society groups, making a film outlining a vision for what the campaign could achieve, and proposing a range of campaign tactics, including a micro-grants scheme for small civil society groups wanting to use the web in new and innovative ways to promote free expression.
We also helped the World Wide Web Foundation secure a major six-figure grant to take the campaign forward, and conceived – and helped develop – 'The Web We Want': a major festival of free expression that ran for six months at London's Southbank Centre before going on to tour the world.
The results
In the first year of the project, the Web Foundation established around 50 campaigns around the world, from Nigeria, to the Balkans, to Colombia – all around the theme of free expression. Significant campaign breakthroughs were achieved, notably in Brazil, where it proved a tipping point in pushing through their Bill of Internet Rights (the Marco Civil da Internet), and in the UK, where it helped roll back some of the excessive surveillance provisions in the Investigatory Powers Act 2016, known popularly as the Snooper's Charter.