When it comes to donating things to good causes – from spare change to body organs – women outstrip men. That's a problem lifesaving medical charities need to fix fast.
Let's put this bluntly: women give to charity a whole lot more than men. And there's no shortage of evidence to prove it.
In the US, affluent baby boomer women give to charity a staggering 156% more often than men. In the UK a 2012 NCVO review reported 58% of women donated to charity monthly – but only 52% of men did the same. Our work with international development charities underlines this point too – we know from audience data that 60% of donors to overseas causes are female.
It's more or less the same story no matter what's being donated – not least lifesaving body parts. Australian Red Cross figures show most of the country's blood donors are female, making up almost 60% of women in their 20s. In Britain, more women (54%) than men (46%) sign up to the NHS organ donor register.
But that discrepancy gets even more pronounced when it comes to the donation of stem cells – embryonic blood cells that are critical to the treatment of life-threatening blood cancers like lymphoma and leukaemia. Richard Davidson, Director of Communications at blood cancer charity Anthony Nolan Trust, explains:
'There's no question the majority of people who join our register to help cure blood cancers are women. Our scientists are clear that we need to boost the number of male donors we have if we are to be successful in matching patients in critical need with potentially lifesaving donors.'
Eden Stanley is working with Anthony Nolan to help redress that balance – and to ensure more men get registered as donors. It's been an interesting journey.
We know that men are still much more reluctant than women to visit the doctor with personal health issues, but research suggests the traditional model of women as custodians of health in their families has survived too – meaning mums, grandmothers and sisters are typically the ones to make 'their men' visit health professionals. It's no surprise either, in that context, that statistics show fathers of girls are more likely to give more generously to good causes.
Clearly then, women are central to getting men giving. And as tempting as it might be simply to target prospective male donors with archetypal 'macho' messaging – a tactic which has worked brilliantly in the marvelous 'Men United…' Prostate Cancer UK campaign – it just won't cut it when there's a need to appeal to a female demographic too. So Anthony Nolan will focus on that point exactly: developing ways of encouraging women to become recruitment ambassadors who champion the importance of giving, to the men around them.
Of course, reaching out to specific male audiences in classically 'male' environments is a big piece of the puzzle as well. So, too, our work to steward supporters through the Anthony Nolan recruitment process in ways that ensure those that aren't eligible to donate stem cells will do something to help – from raising funds, to campaigning, to recruiting men – while making them all feel equally valued, as they clearly are by the charity.
To that end we have helped Anthony Nolan develop a new and compelling brand proposition that shifts focus toward the fact that they are curing cancer every day.
The initial insight was simple – that a proposition focusing on the benefit created by Anthony Nolan – curing cancer – would allow them to engage people in a simple human truth that people are getting better, rather than the functional truth of a database of names – that said more about the organisation than its purpose. It also offered a unique and unassailable space among charities working on cancer.
Building from this, our years of audience research has shown a tendency among men to want to 'fix things' – to find solutions, that are practical, unsentimental, and conclusive. So from here the answer found itself: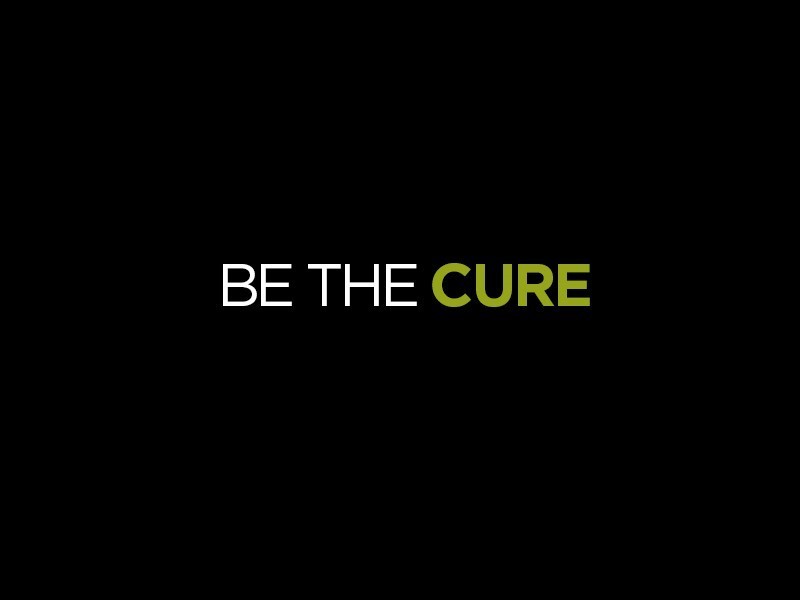 Making men engage with good causes as donors of one kind or another takes ingenuity and focused messaging, and it takes real insight into what path they'll take to get there. For Anthony Nolan, that process could make a huge difference to the types of stem cell donors the charity recruits – and to the lives of those diagnosed with blood cancer.