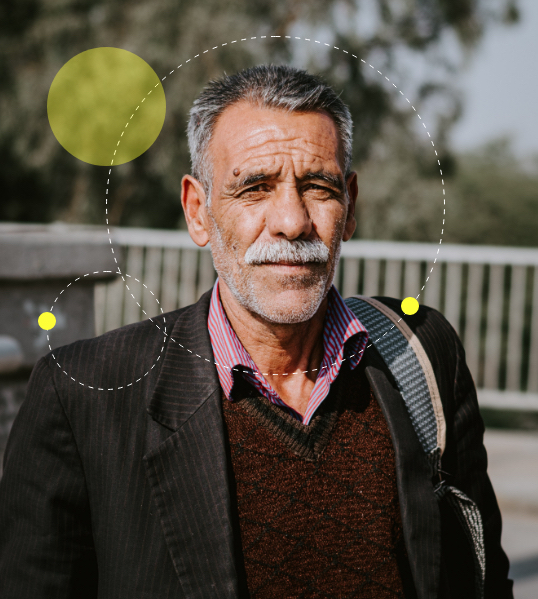 Amnesty asked Eden Stanley to develop their communications strategy, with the aim of doubling their supporter base over five years. Our research immediately found a near collapse in support for human rights in the UK.
Challenge
When the Human Rights Act came into force in 1999, it was difficult to imagine anyone objecting to a bill of rights designed to protect them. But twenty years on, and 5,000 issues of the Daily Mail later, public support for inalienable human rights is at an all-time low. Human rights detractors have deliberately linked the narrative to terrorists evading justice, an interfering European super-state, and excessively liberal values that have just gone too far. Counter-narratives have been barely audible, leaving the overwhelming majority of the UK population feeling and expressing disquiet about the cause, and the prospect of public resistance to rolling back human rights legislation looking weak.

Solution
Through a large-scale national survey, followed by an attitudinal audience segmentation and qualitative research programme, we found Amnesty had effectively saturated its natural supporter group, and needed to look further afield.
This meant finding a way to re-connect politically moderate supporters of NGOs with the positive case for human rights, focusing on benefits to family, community and democratic values, both here in the UK and overseas.
The strategy
The resulting strategy was transformative for Amnesty, significantly shifting attitudes to human rights among their target groups, and mobilising more than 1.5m people to support their campaigns. Amnesty shared parts of their strategy with other nonprofits as an exemplar approach for broadening support for social justice in a volatile and divided environment.
The button below links to a summary version of More People, Amnesty's public engagement strategy.
Amnesty reappointed Eden Stanley for a series of projects, including developing their political strategy, People in Politics, targeting leading figures in Westminster to keep human rights on the legislative agenda in the post-Brexit environment. We also delivered their media strategy, Reporting Rights, to help them target news and PR activity more effectively and deepen relationships with key journalists.