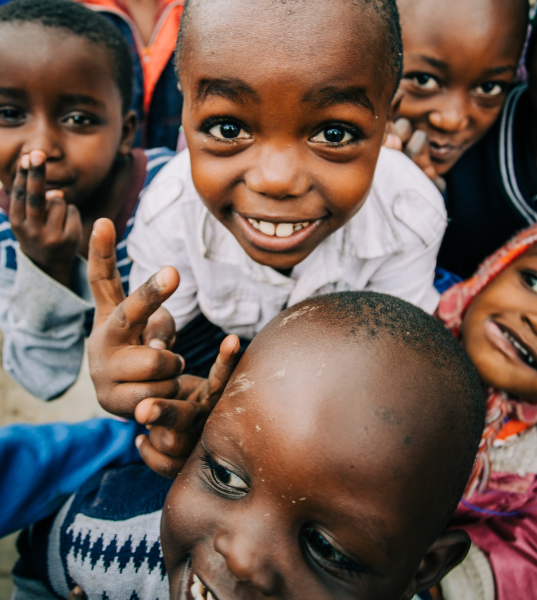 Concern Worldwide UK asked Eden Stanley to create a communications strategy to achieve a step change in profile and support. Our research quickly unearthed their greatest challenge – a lack of differentiation in a crowded sector.
The brief
We were appointed to build an audience segmentation for Concern Worldwide, using INGO Tracker data, combining attitudinal, behavioural and demographic factors. With the segmentation agreed, we then developed an integrated communications strategy for public engagement in the UK.
The challenge
Within the NGO community, and in government, Concern Worldwide UK has an exceptionally high reputation for effective programme delivery and humanitarian relief. But its positioning among public audiences is unbalanced. In Ireland its parent organisation is as well-known as Oxfam – and benefits from being the generic, go-to aid agency. But in most of the UK, it's barely known, and there is no obvious reason to support Concern over any other INGO. Of those that did know Concern, some had come to describe them as the 'Irish Oxfam' – underlining the problem. Those that didn't, often confused them with the former charity, Age Concern.
Concern also needed to sharpen its audience strategy – to understand which segments would be most aligned to its cause, and reachable through its recent investments in digital communications.
And despite an organisational focus on tackling hunger, this wasn't working as a differentiator – because among the public, hunger is a totemic cause for 'all development', and not as a distinct category. As one research respondent put it: "Aid agencies are all about starving kids, right?"
The insight
As well as the central challenge of differentiation, audience research suggested something else – that in the context of a world riven by political and environmental crises, an INGO able to respond to the prevailing insecurity, and provide optimism and stability – would strike a chord with a particular segment of the UK public, as well as communicate the essential driving force of their programme.
The solution
The proposition, 'Hope Amid Chaos' expressed a basic human truth relevant to both Concern's supporters and the communities it serves. 'Hope Amid Chaos' serves as an organising thought, providing the basis for a communications strategy now focused on three specific audience groups.