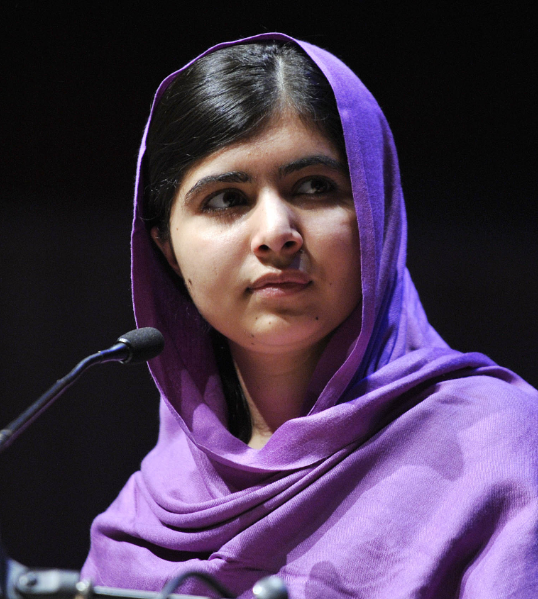 How could Plan International build more support for its flagship Because I am a Girl campaign, and where were the big opportunities for breakthroughs in policy and practice? From this simple question came one of Eden Stanley's early projects that transformed UKAid policy.
The challenge
Plan International had achieved some big wins in its Because I am a Girl campaign, and helped establish  the International Day of the Girl. They wanted to take stock of their achievements, and develop a way forward — broadening the focus of the campaign and raising their ambition to achieve real and lasting improvements in how aid is targeted toward girls.

The insight
In the context of two shocking attacks on two young women around the world in late 2012 — Malala Yousafza, subject of a Taliban assassination attempt in Pakistan, and Jyoti Singh, brutally raped and murdered in India — and an associated groundswell of campaigning for women's rights globally, there was a clear need for a UK-based development charity to champion the cause. Plan — already campaigning on the right of girls to go to school — could be that charity. Furthermore, there was a strong case to broaden the Because I am a Girl focus from girls' education to a wider girls' rights agenda, and to scale up significantly.
The solution
A wide-ranging review that distilled, analysed and assessed internal and external views and quantitative data to give a comprehensive picture of what the campaign had achieved for different groups. The review uncovered key external opportunities in the year ahead (notably around the post-Millennium Development Goals agenda, and the G8 summit in Enniskillen), proposed a campaign monitoring and evaluation framework, and outlined a theory of change. We also brokered their campaign partnership with the Nike Foundation.
The result
A broader, more impactful campaign. Campaign aims were sharpened and greatly scaled up, and an evaluation framework put in place. Plan's brand is working harder, and the organisation has achieved stronger integration across campaigning and fundraising. Quickly the campaign made a leading contribution to DfID's gender policy, resulting in the International Development (gender) Act 2014, the which in turn resulted in a dramatic increase in aid targeted at women and girls around the world.